9 out of 10 People Achieve Extraordinary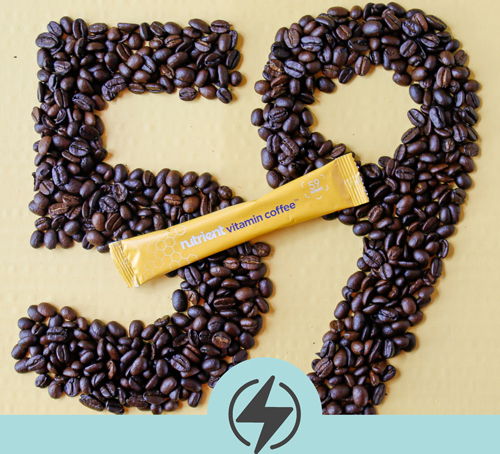 Nutrients activate your body's natural energy source: the mitochondria.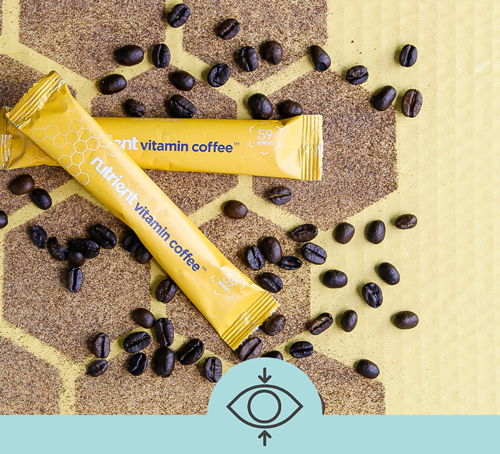 Nutrients promote tissue repair and cell regeneration, accelerating recovery.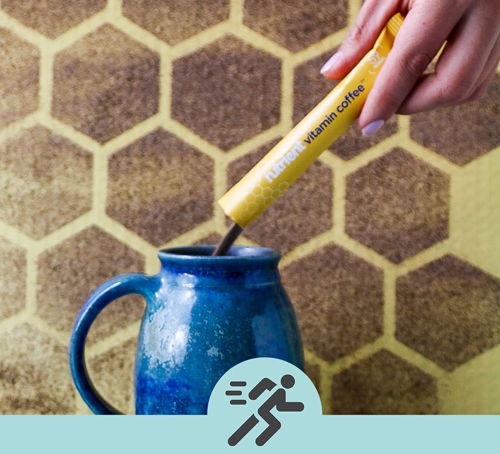 Nutrients activate your brain's full functioning for better concentration, focus and memory.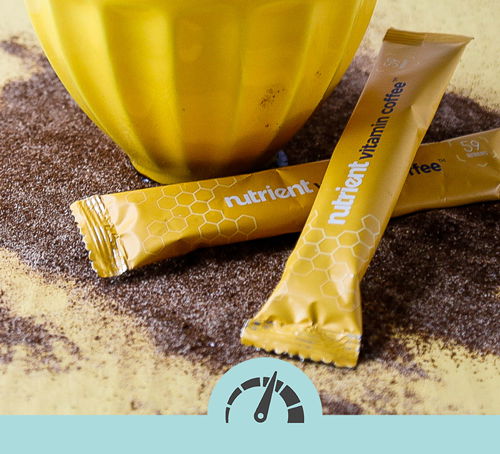 Nutrients have antioxidant power that protects your cells (so you can look and feel younger!).
FAQs
Yes. It's the only coffee in the world that harnesses your body's natural power to break the performance barrier. Each cup has 50% of your daily need of 13 vitamins so your body can perform, naturally.
Vitamin Coffee contains 125 mg of caffeine in each serving. Enough to enjoy the boost of coffee, but the power, energy, focus, muscle repair and anti-oxidants come from the 13 vitamins in each cup.
Why take a pill? Two cups of Vitamin Coffee give you all 13 vitamins. No drugs, no pills, no supplements, nothing artificial. You can bust the performance barrier naturally with Nutrient's NuBoost™ food and drinks. .
Studies have shown that coffee, with moderate caffeine, is good for your body and can reduce the risk of heart disease and diabetes. But that's not the magic of Vitamin Coffee. The real magic lies in getting your vitamins so you can naturally perform at your highest level. Our proprietary NuBoost™ foods and drinks empower you to break the performance barrier so you can reach your true potential.
Reviews