World's First Shake For Your Brain!
This one of a kind Chocolate Shake for your brain gives you all the energy and focus your brain needs. Power packed with 124 nutrients that keep your brain strong with better memories with a happier mood. Your brain controls memories, thoughts, and directs all of the body's functions, treat it well.
18g Protein
14 Vitamins and 14 Minerals
1,000mg Omega-3; 6g Fiber
No Artificial Colors, Flavors, Sweeteners or Preservatives
GMO-Free, Gluten-Free, Only The Good Stuff
91% of Customers Feel Better After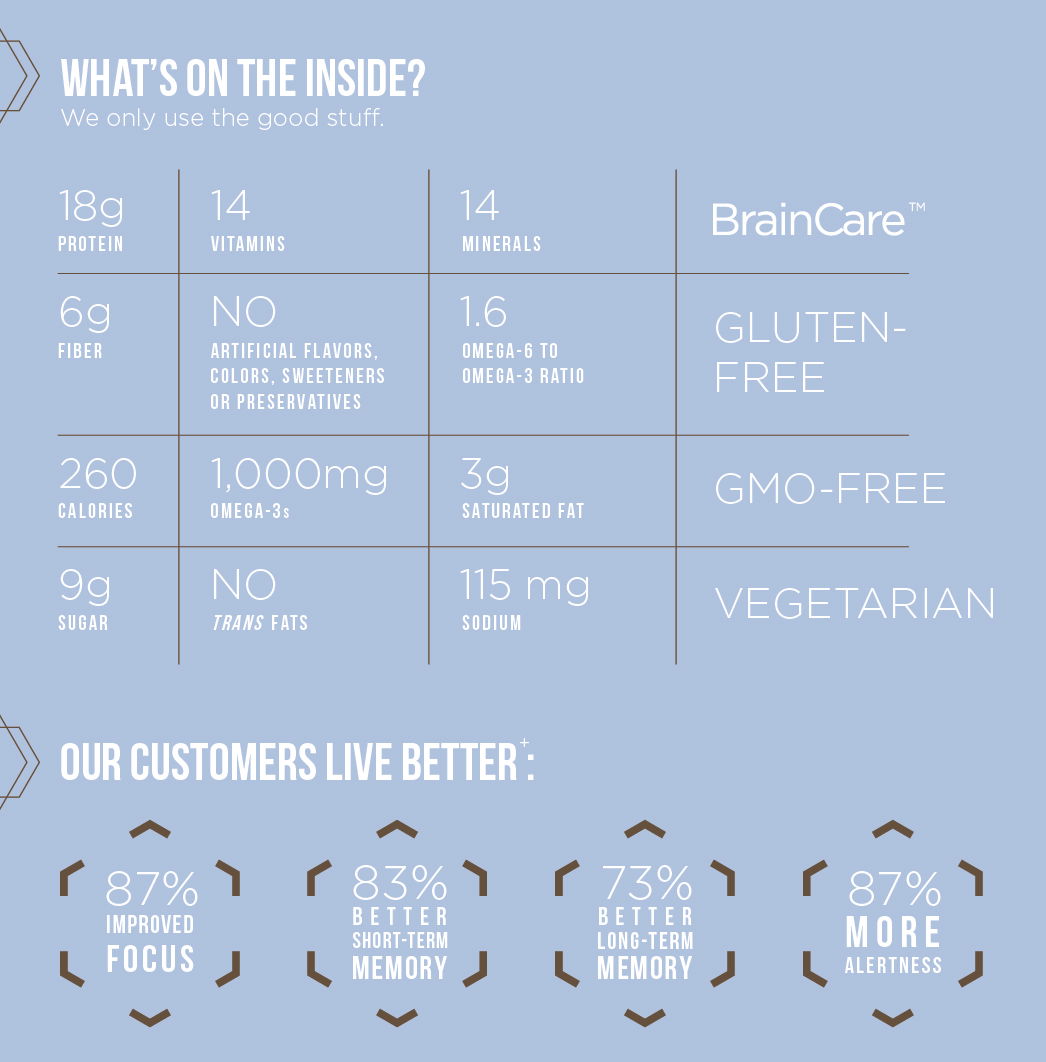 Janey L. - ★★★★★
"Comparing the Brain Shake to my previous smoothie powder, I'm quite shocked. There are at least 3 times as many nutrients in the Brain Shake as there are in what I used to use, and it tastes much better. You can tell by just looking at the powder that it's better for you."

Kristen N. - ★★★★★
"We are on our second order of the brain shake. My daughter is a student and struggling to get through medical and radiology classes. She swears it helps with her focus and alertness. My husband loves the chocolate one in the morning with peanut butter and bananas."

Jacob R. - ★★★★★
"As far as the chocolate goes I like to fill the blender with spinach. We drink it almost everyday! Highly recommend."