What's the challenge?

We're putting nutrients back in our bodies! Watch this video right here and it'll get you pretty excited, promise. In short, it's a 15-day challenge and we're giving you 5 meals a day for FREE. 75 meals total, all free. The catch? Just tell us how you feel! Your stories are what drive us and we're 100% confident that you'll be living better.
How does it work?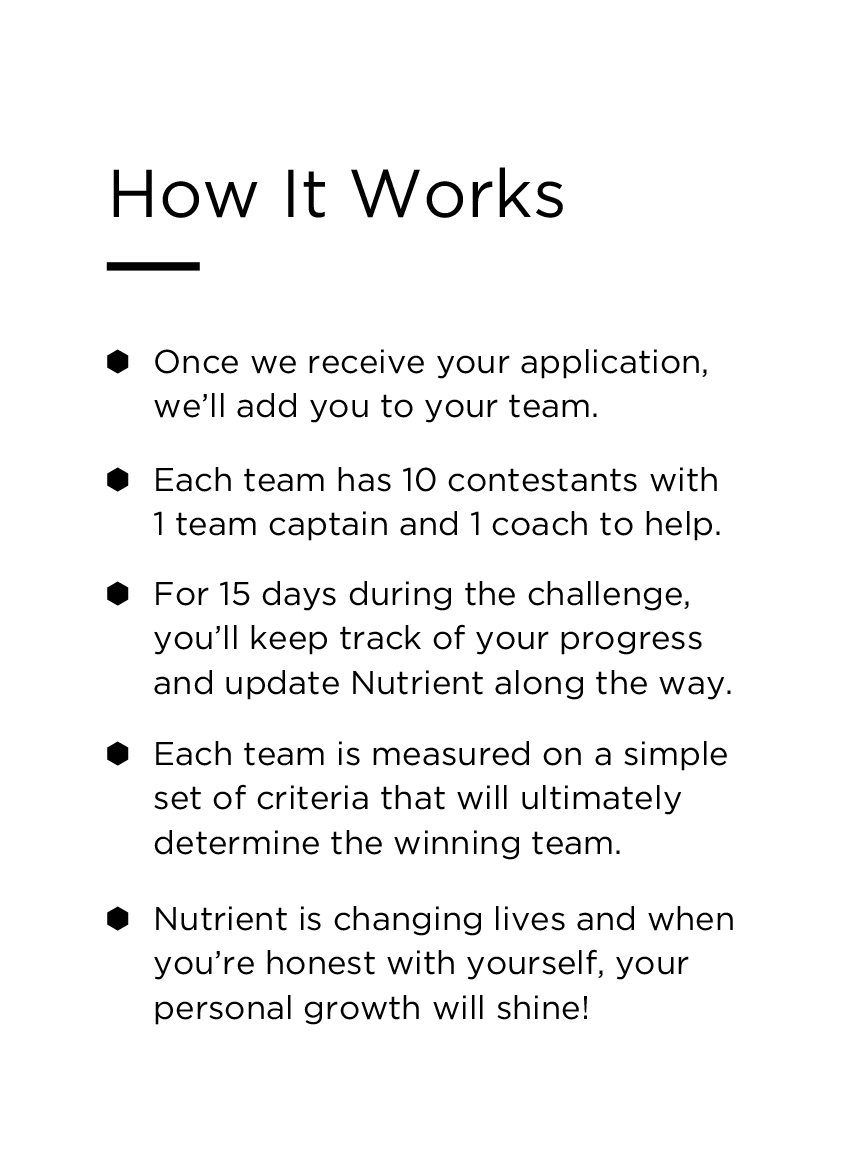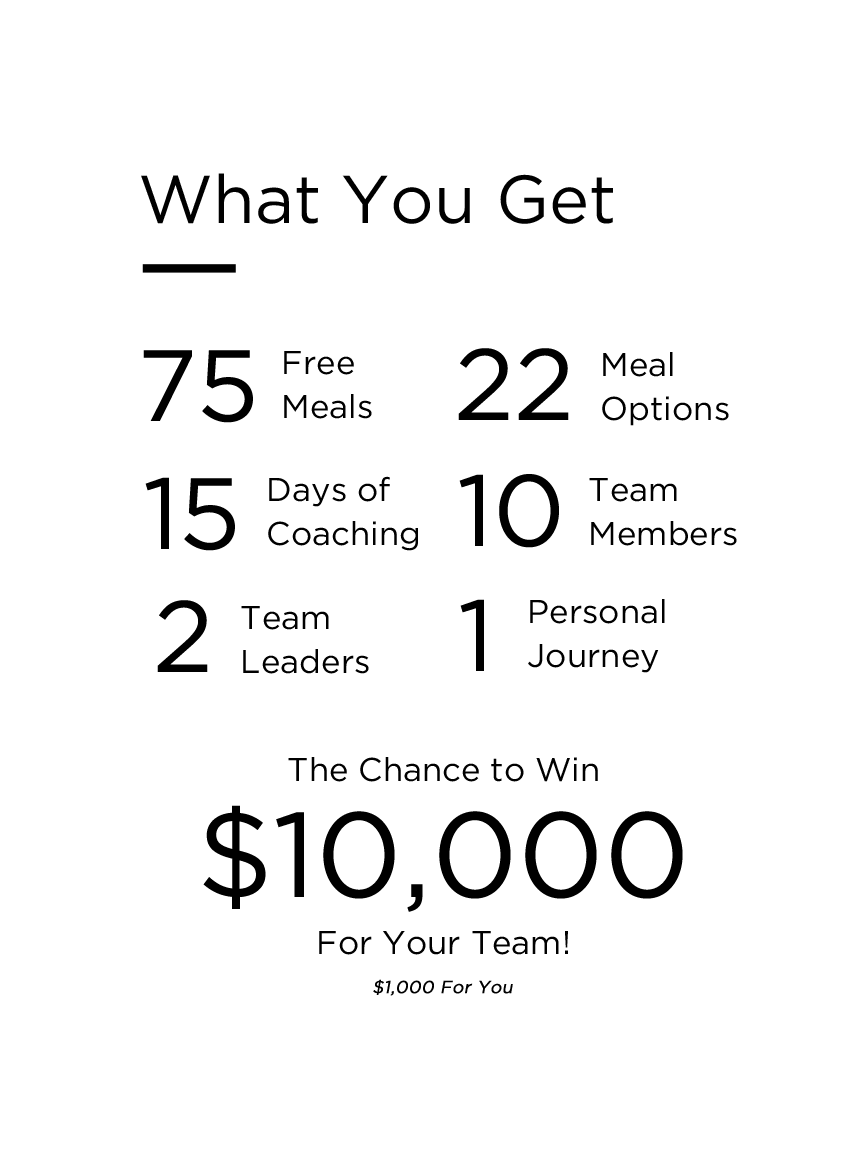 Lose weight. Keep it off. Live better.
Load up on what your body needs, nothing it doesn't. When your body has nutrients, you can lose the weight and keep it off for good. In our last clinical study, we saw an average of 15 lbs lost and 2 1/2 inches in just 21 days.
What are the teams?
Nutrient Updates